WELCOME

Warm and friendly atmosphere, cozy rooms and a summer veranda for your special evening, for your dinner with friends, for banquets, for your business lunch
WELCOME
Warm and friendly atmosphere, cozy rooms and a summer veranda for your special evening, for your dinner with friends, for banquets, for your business lunch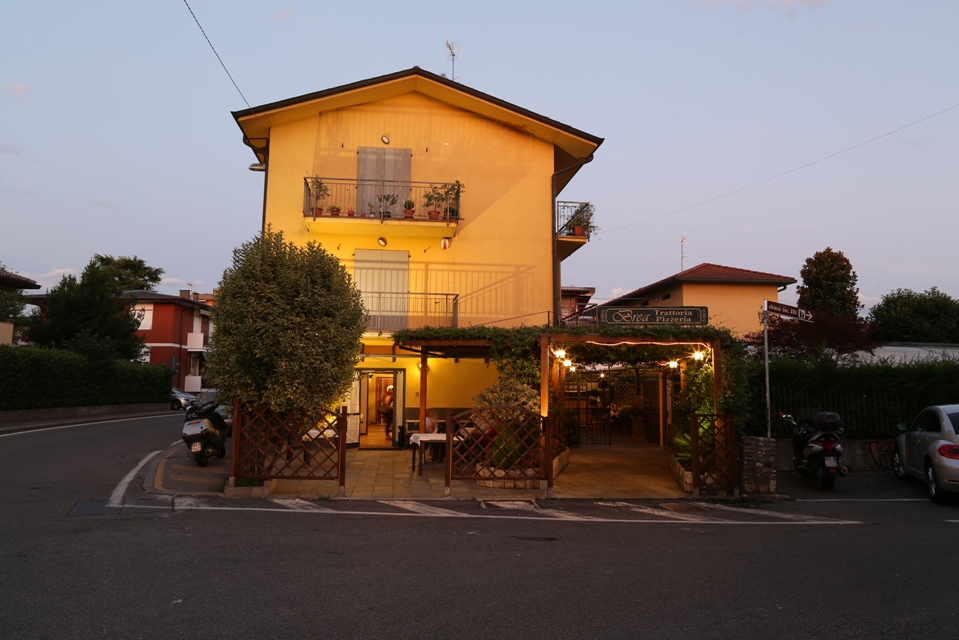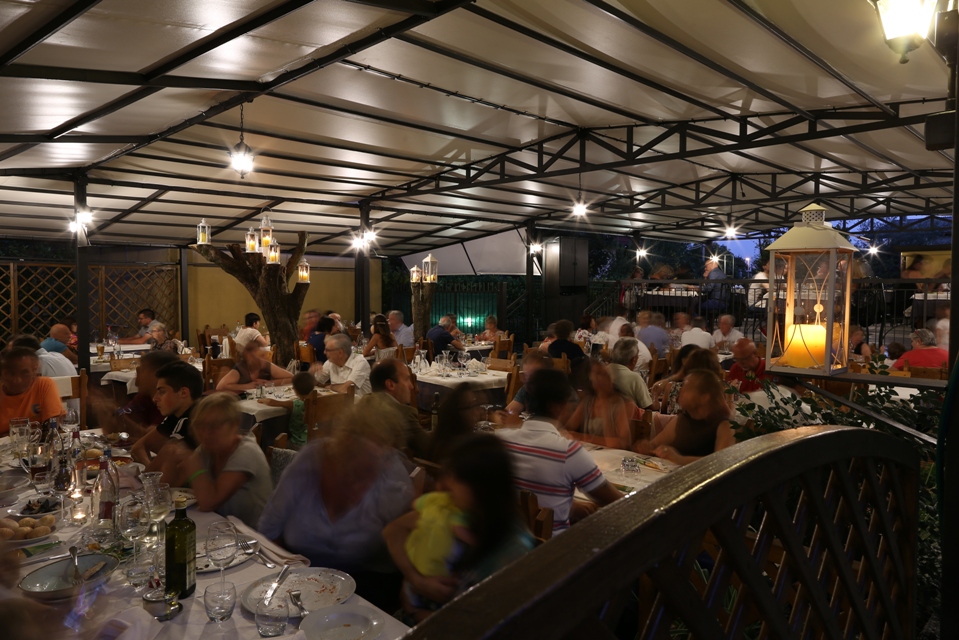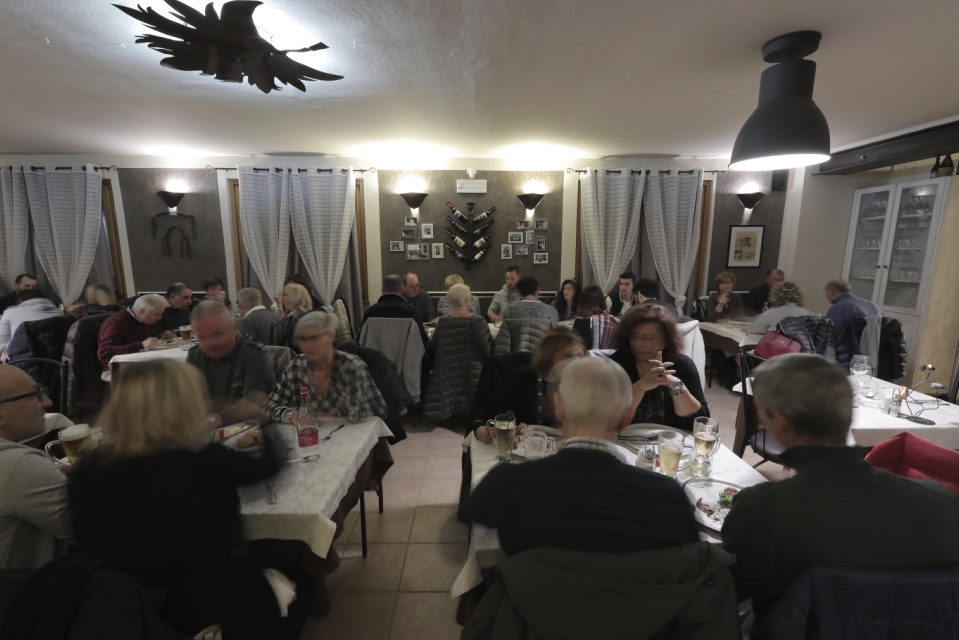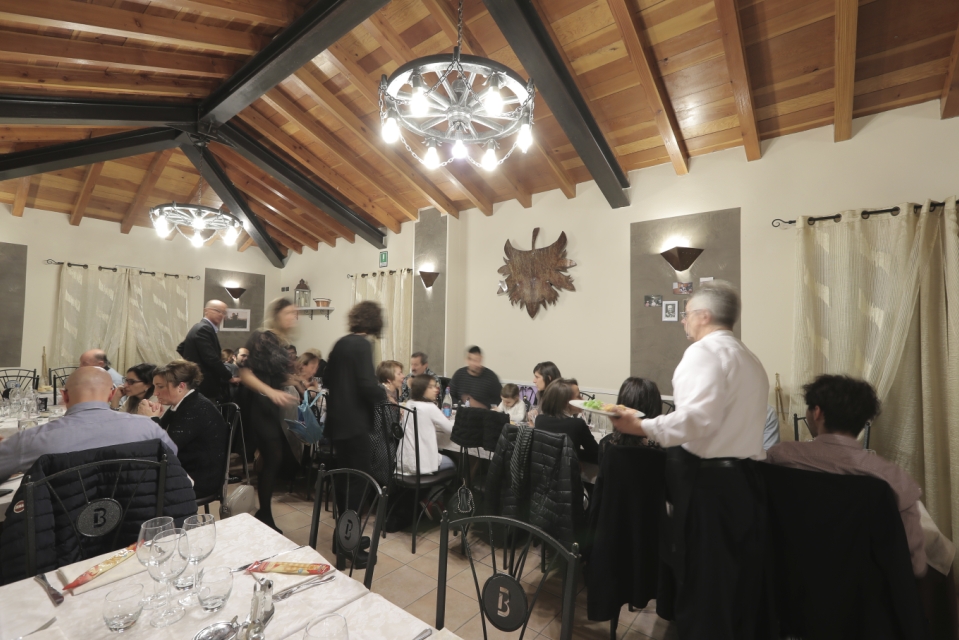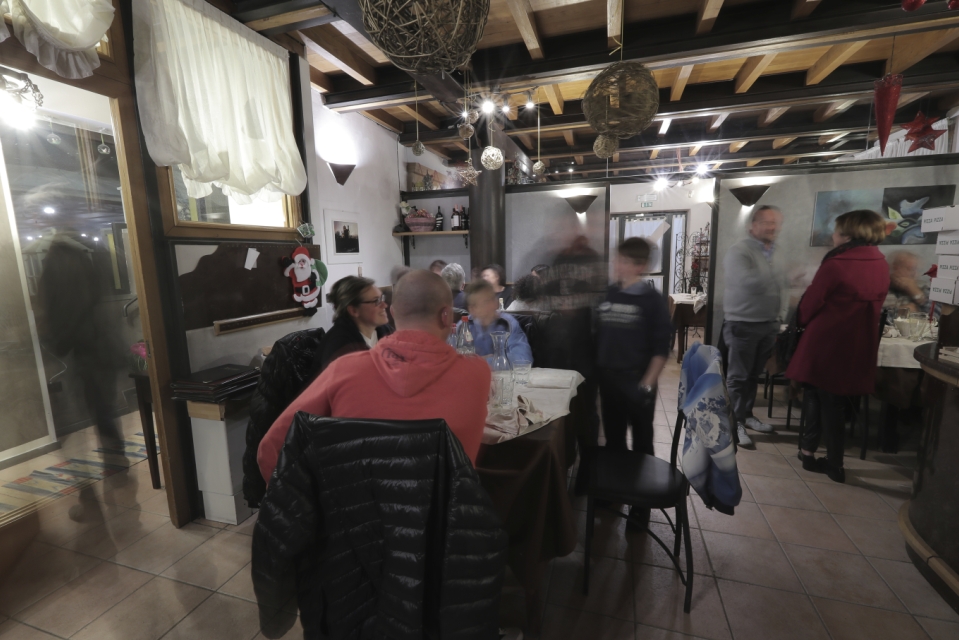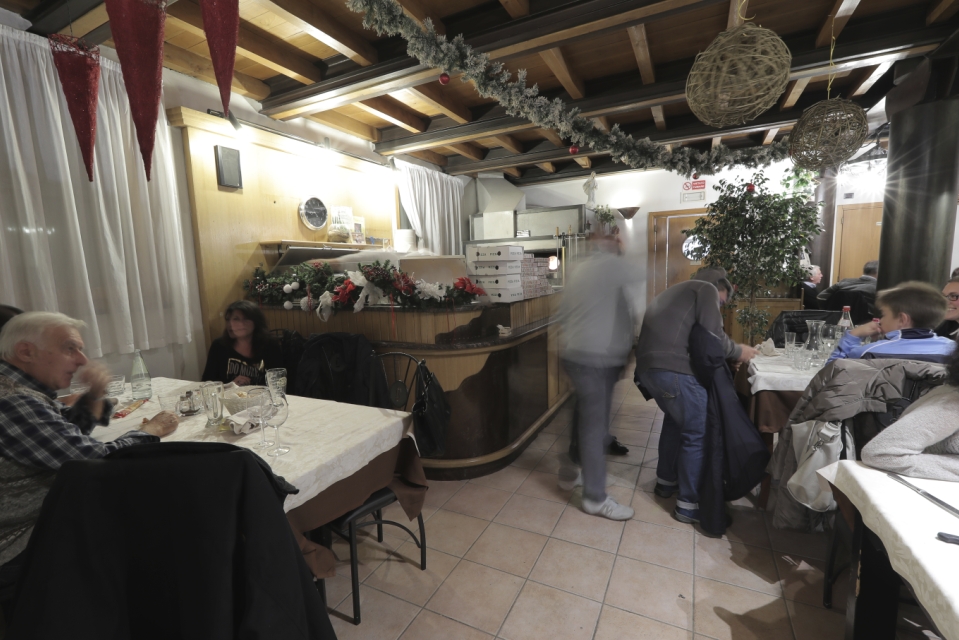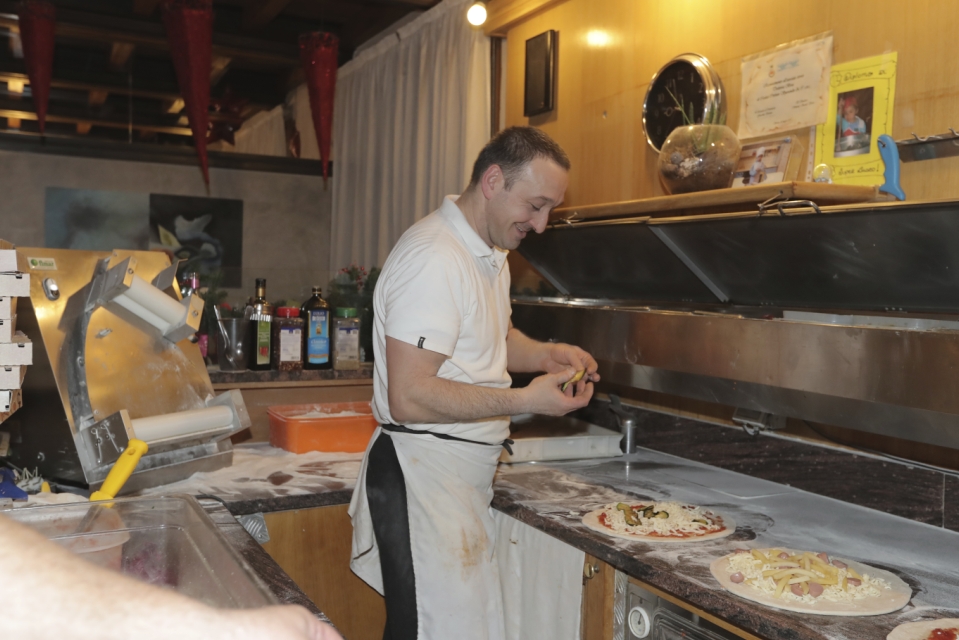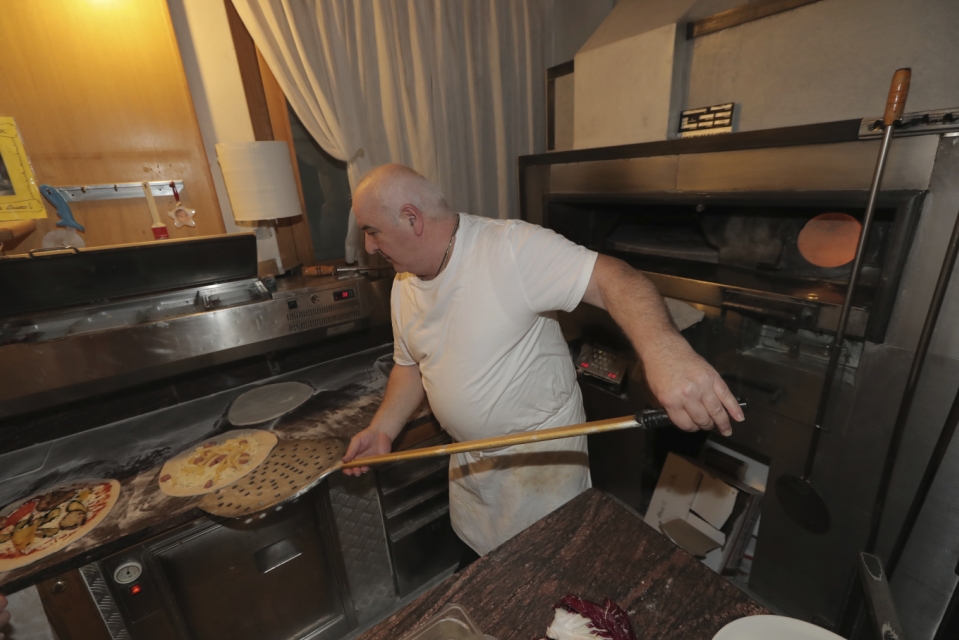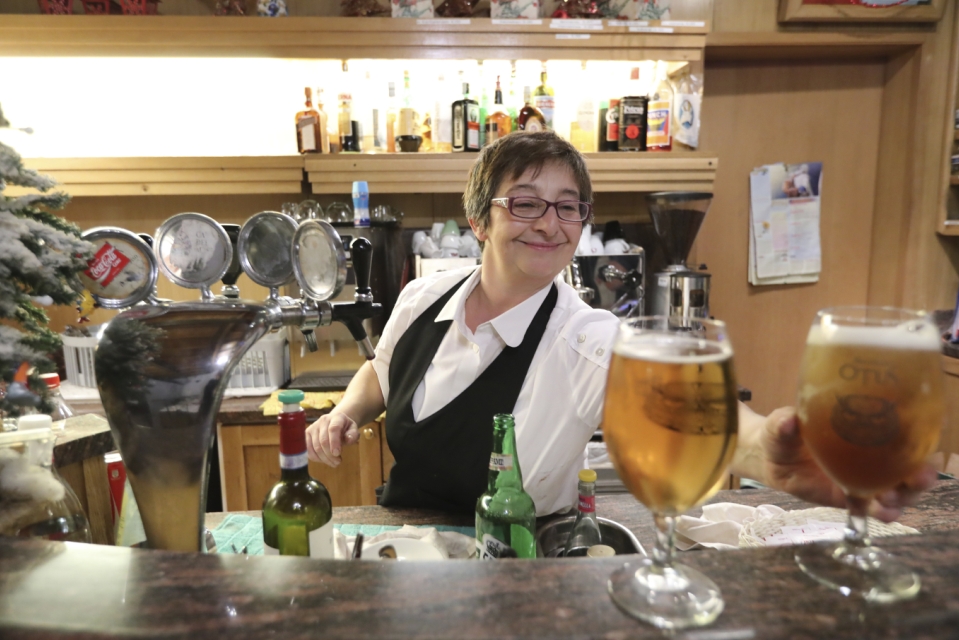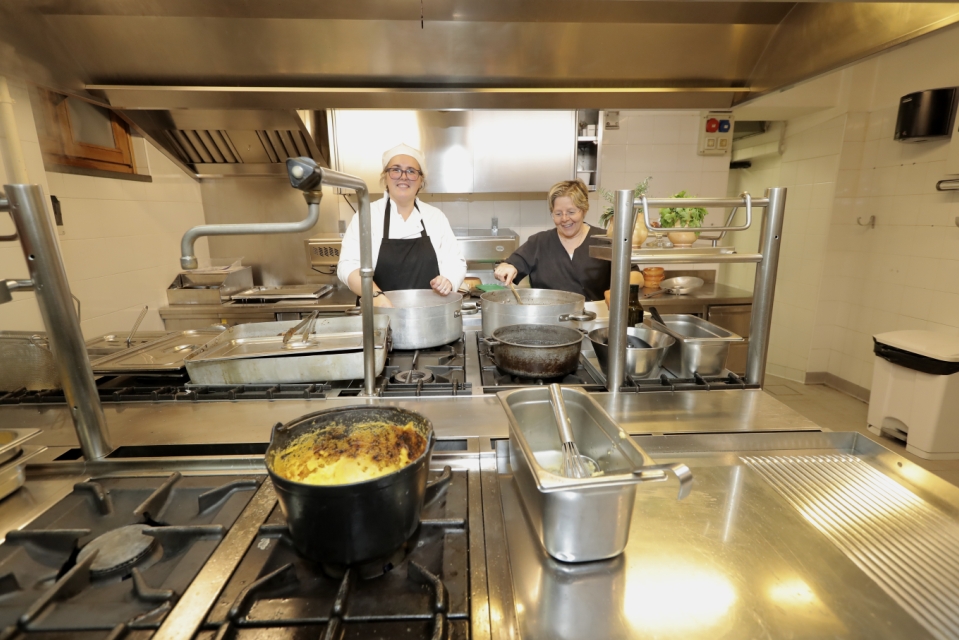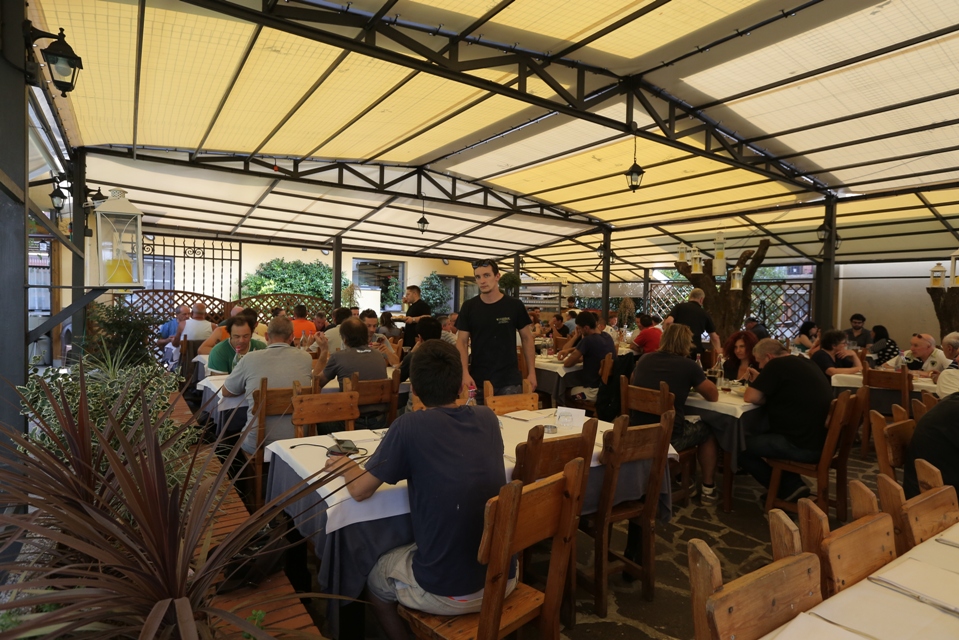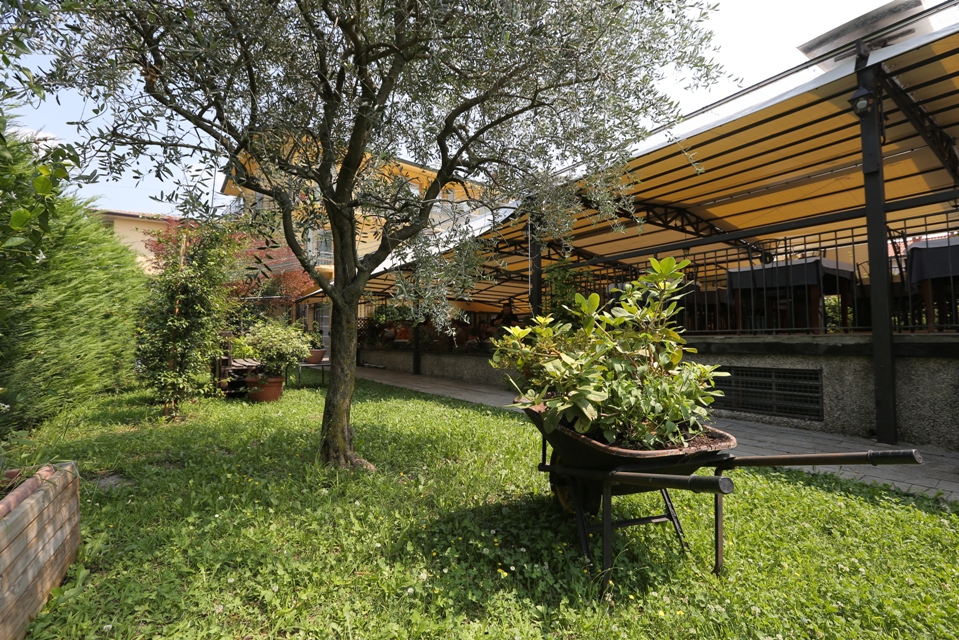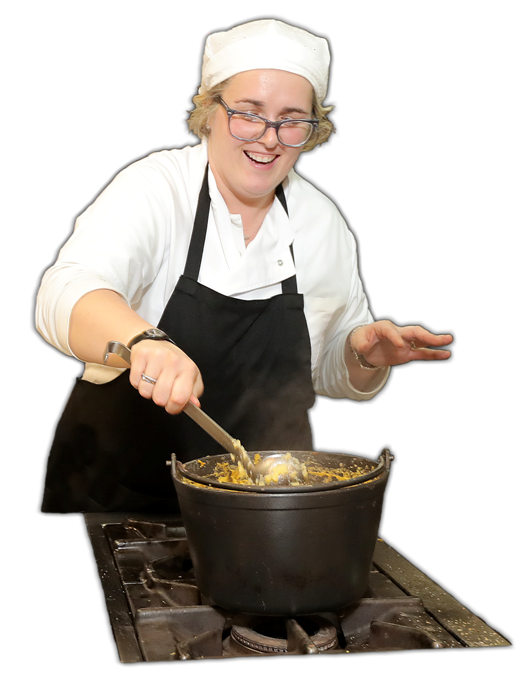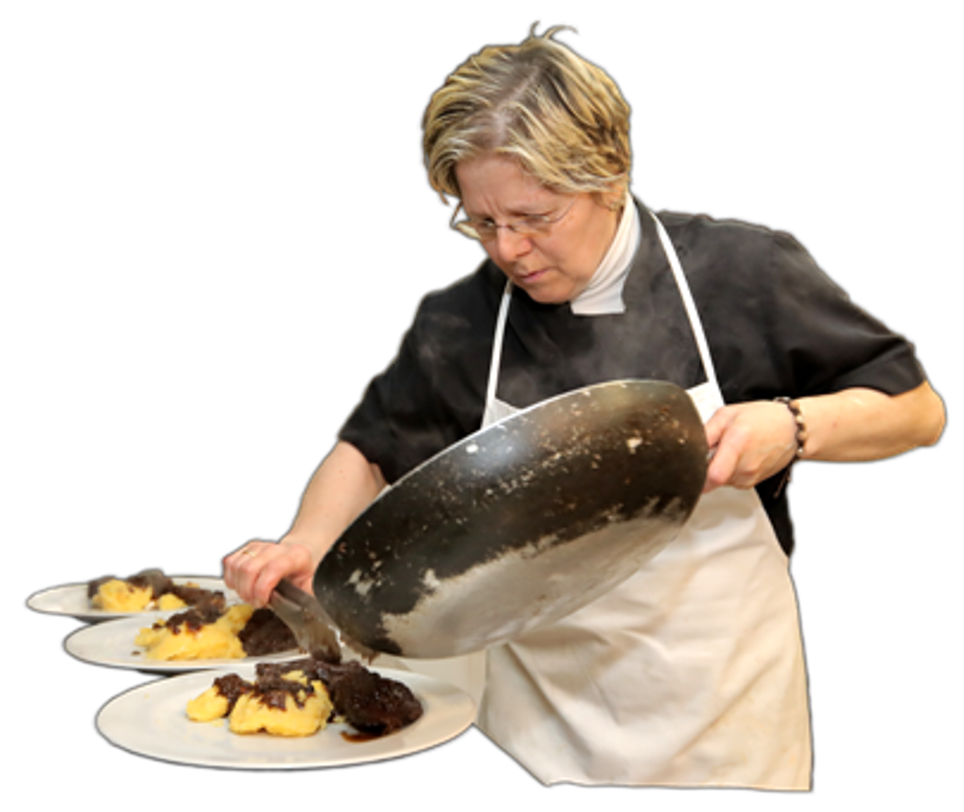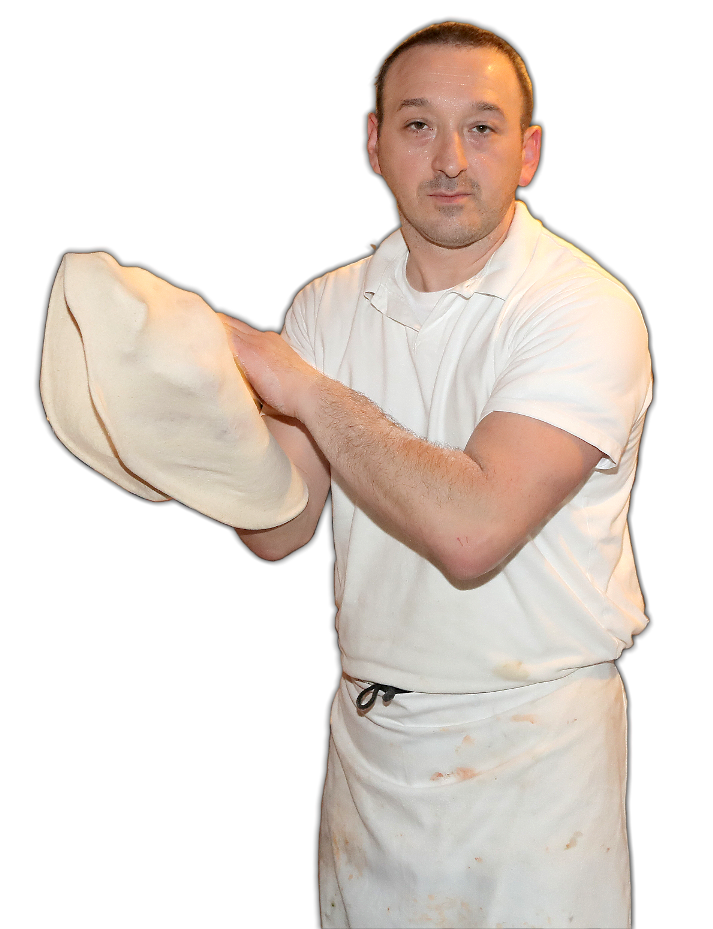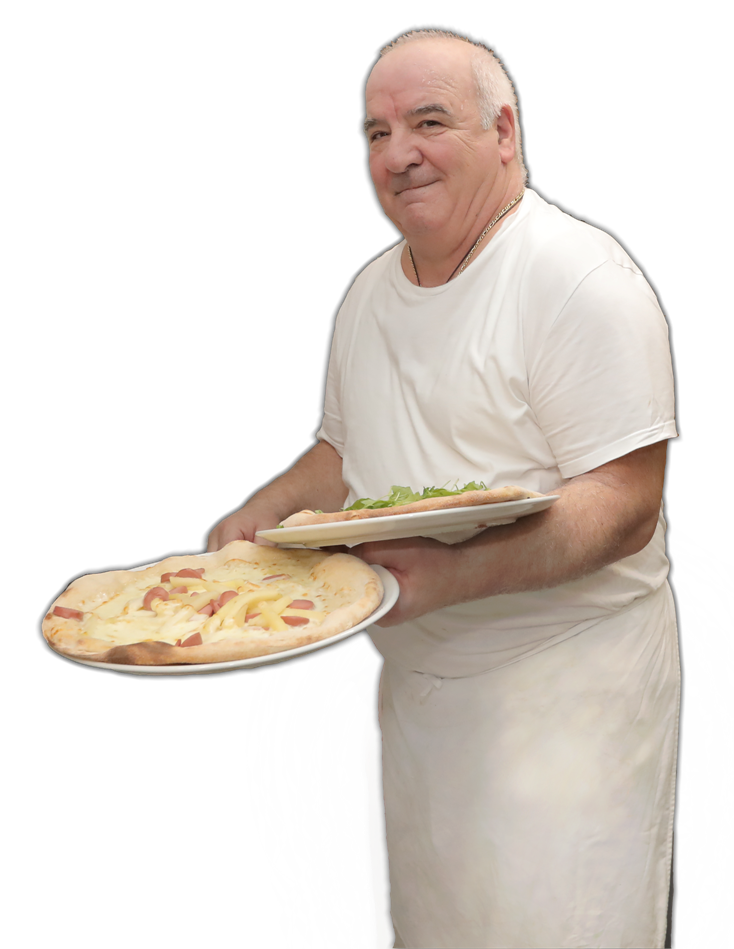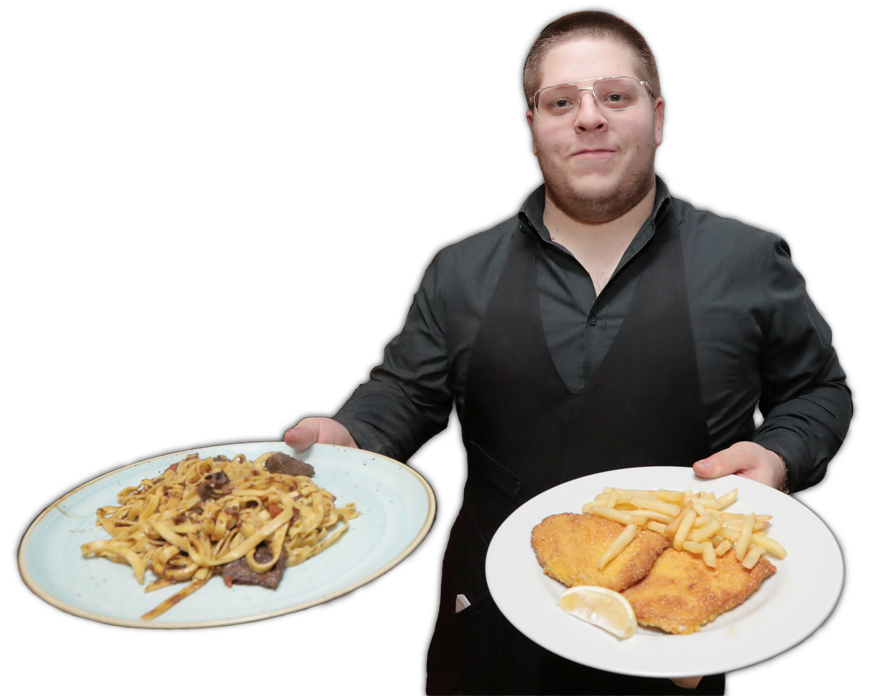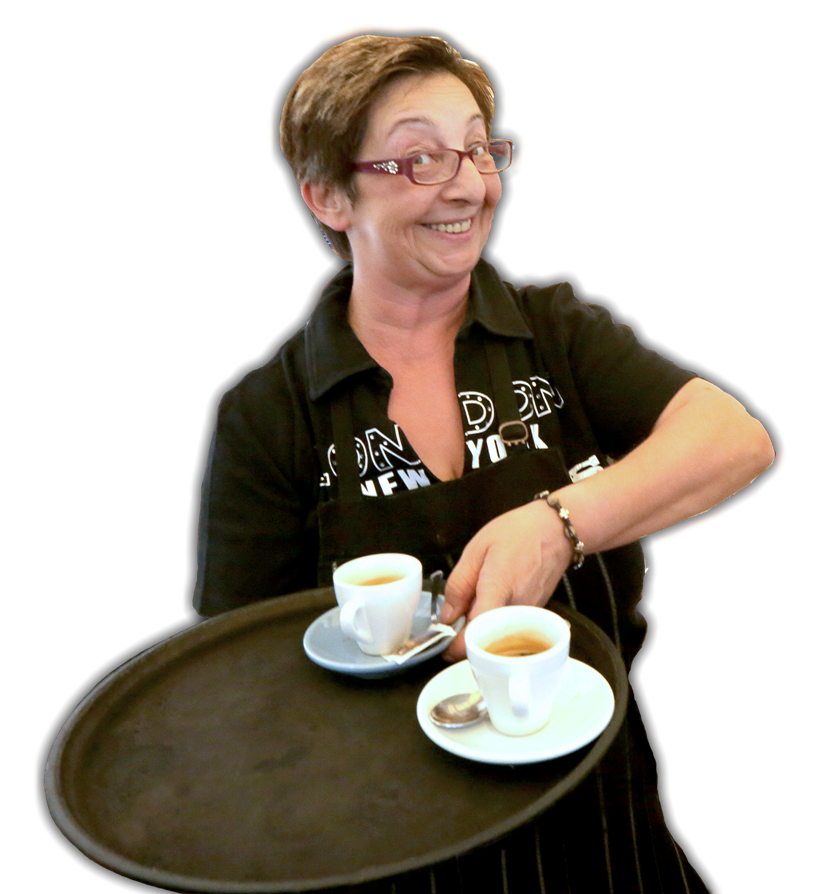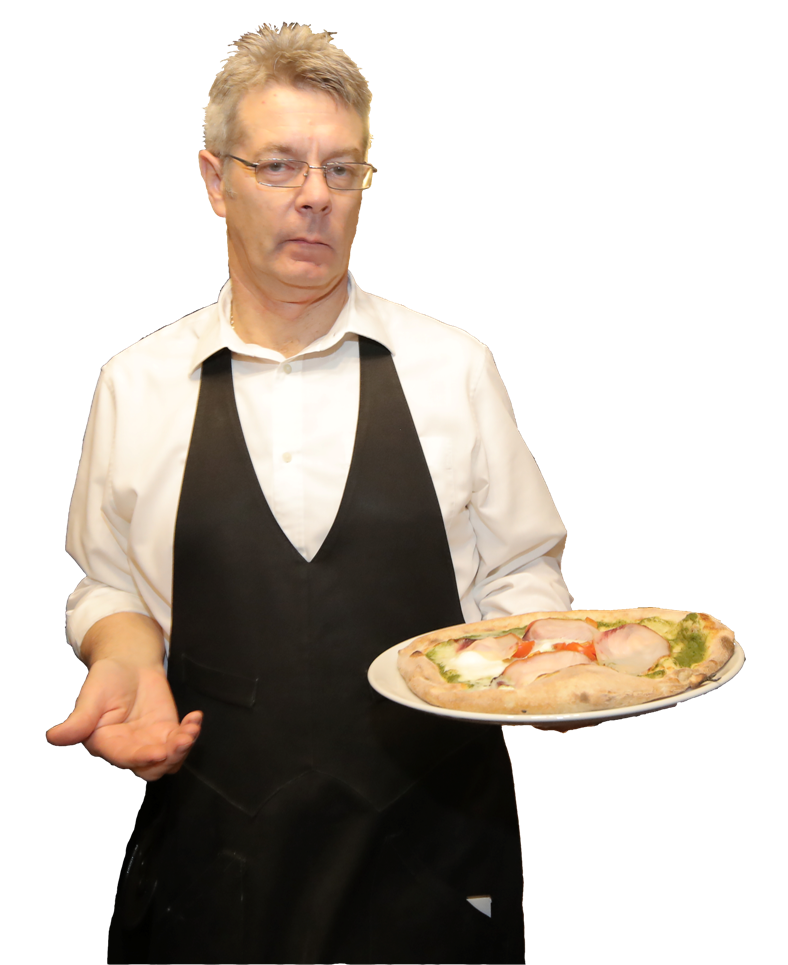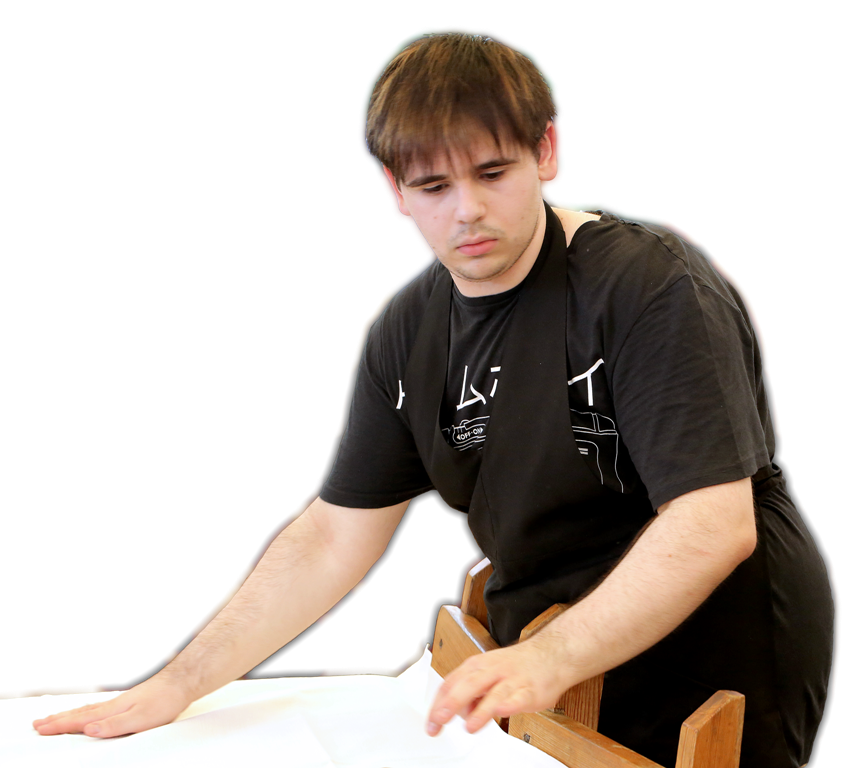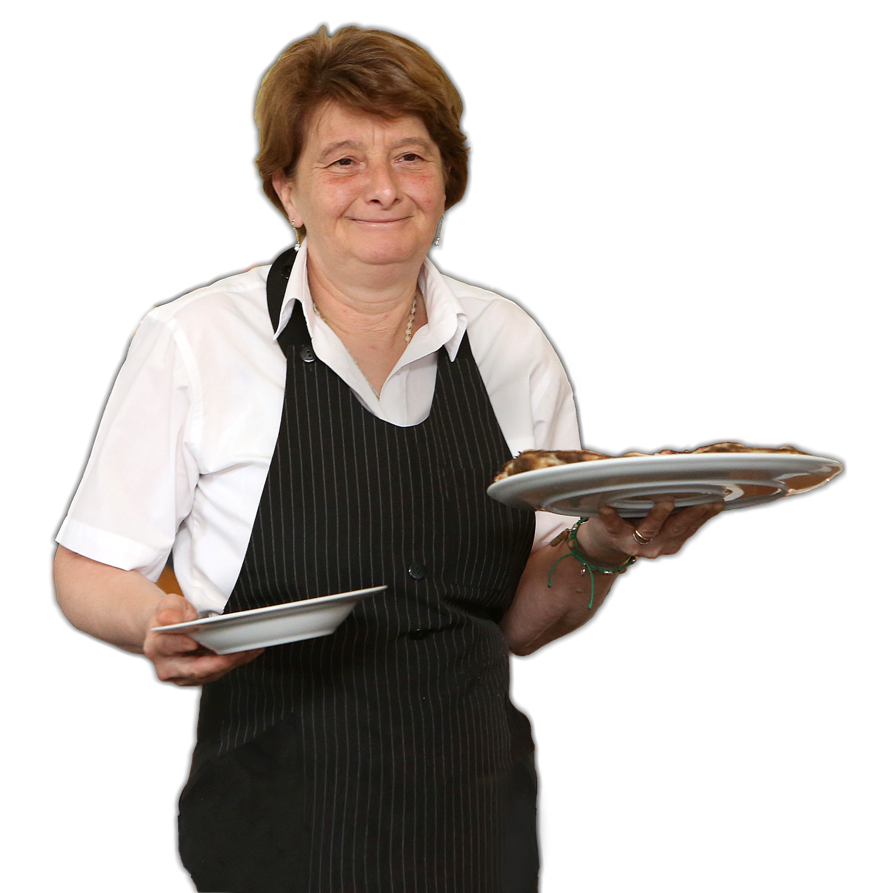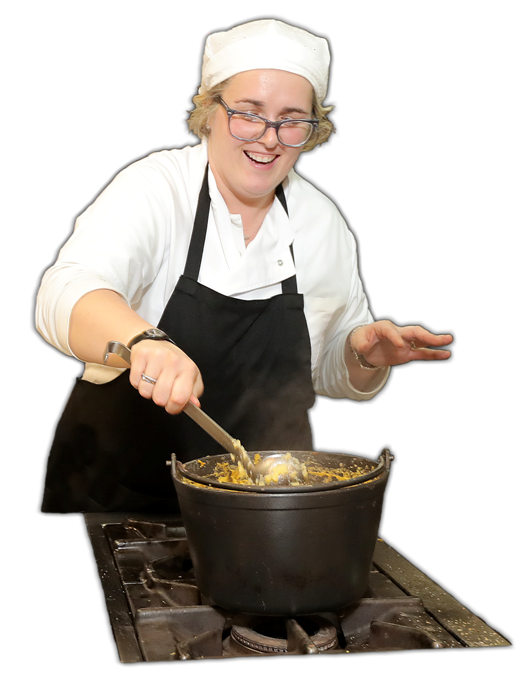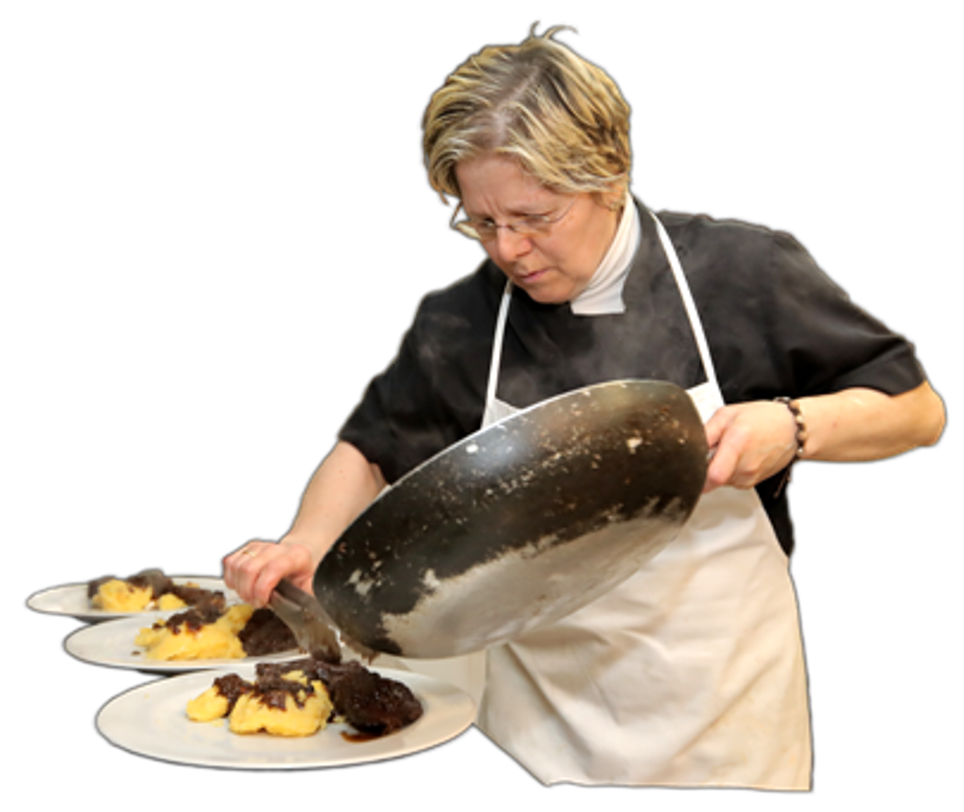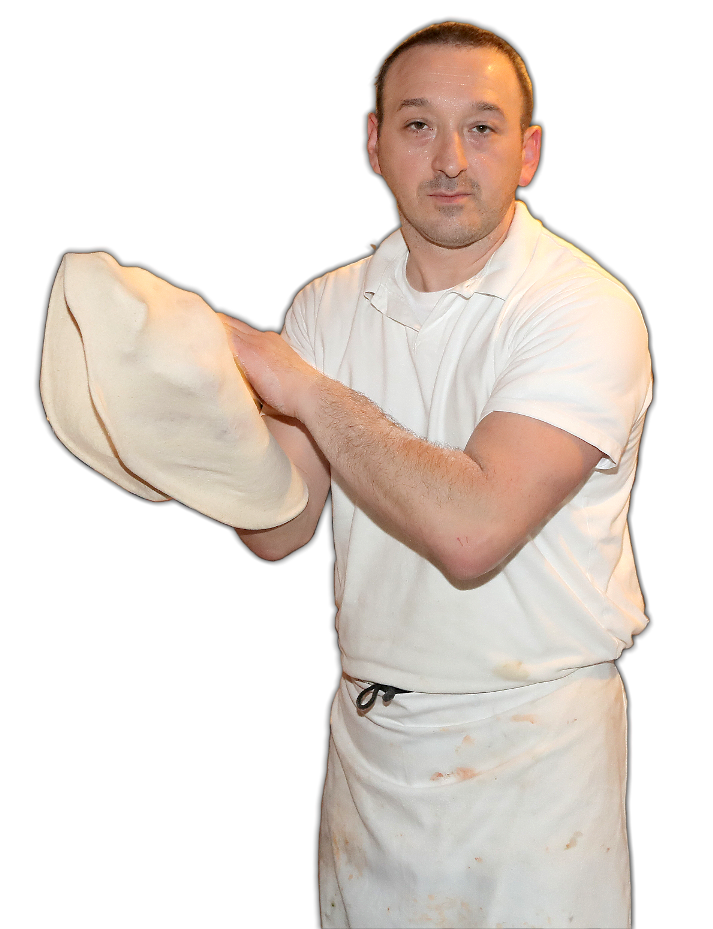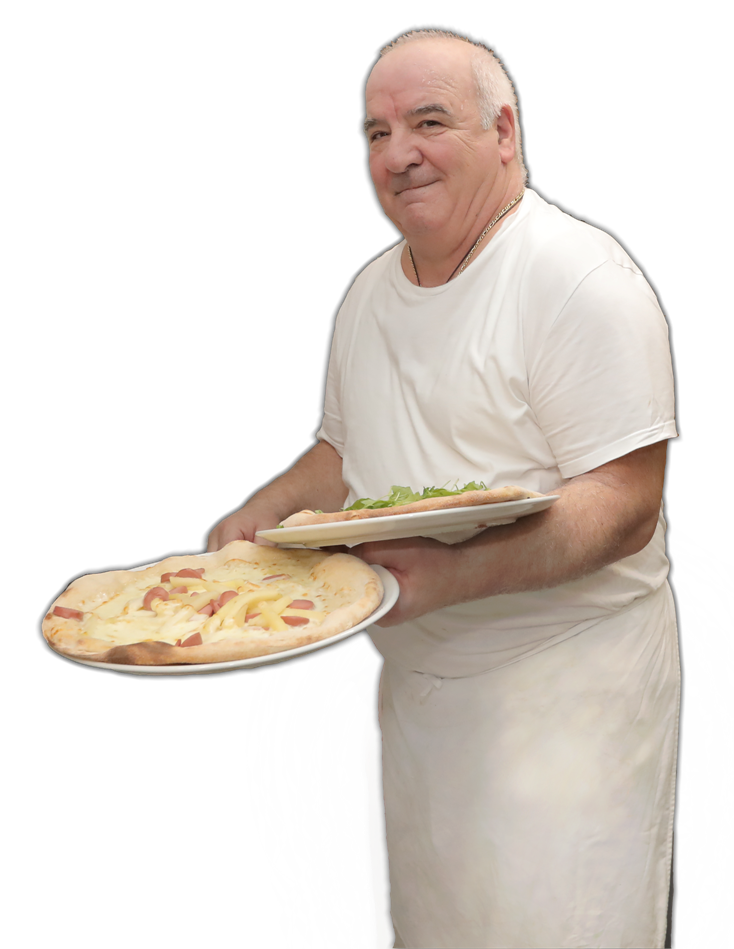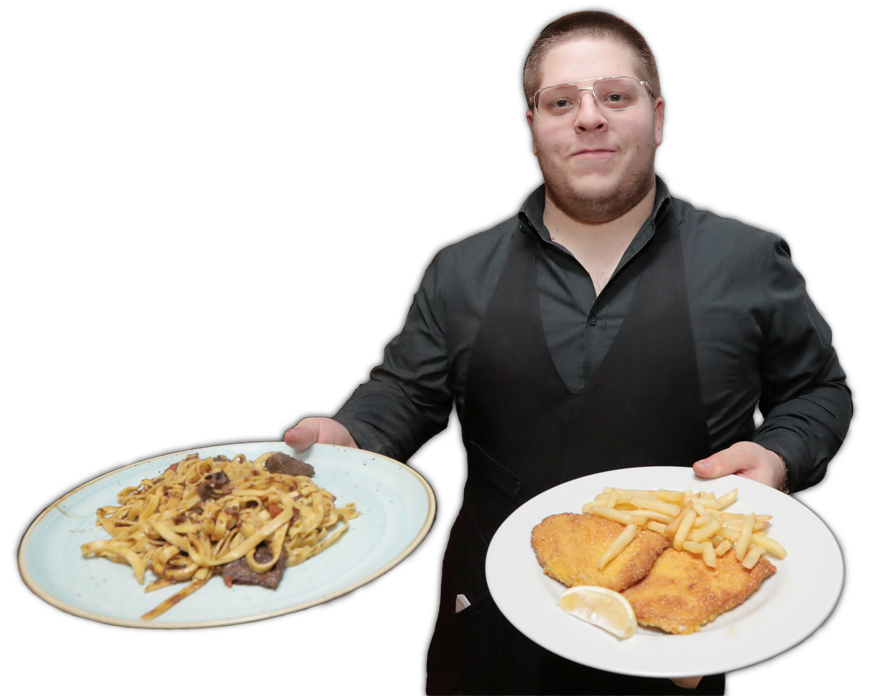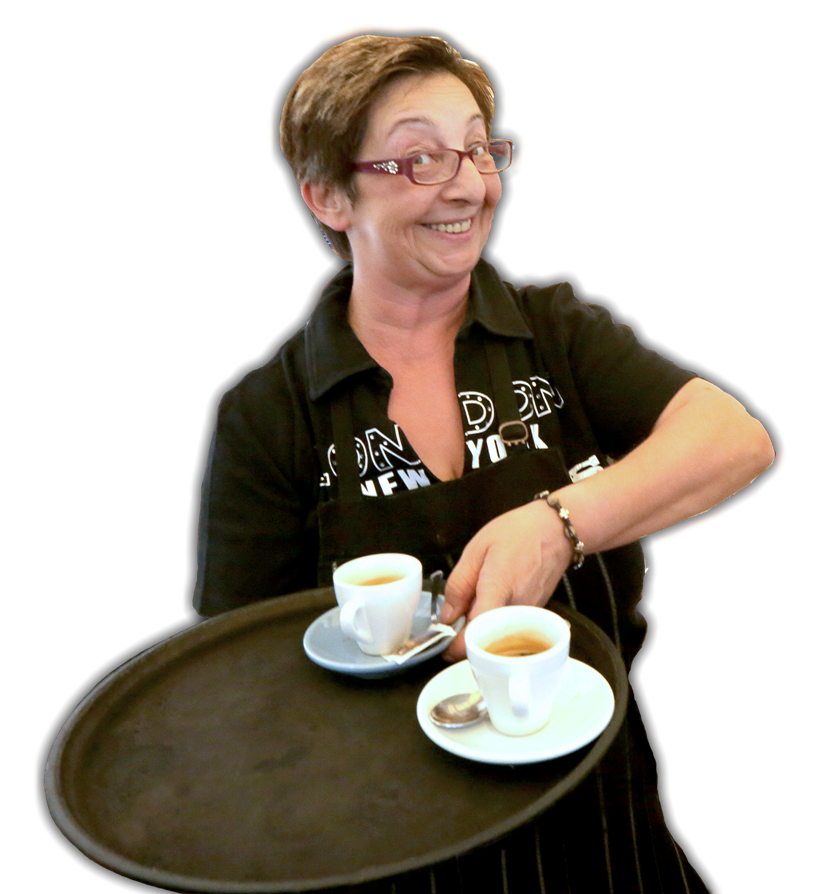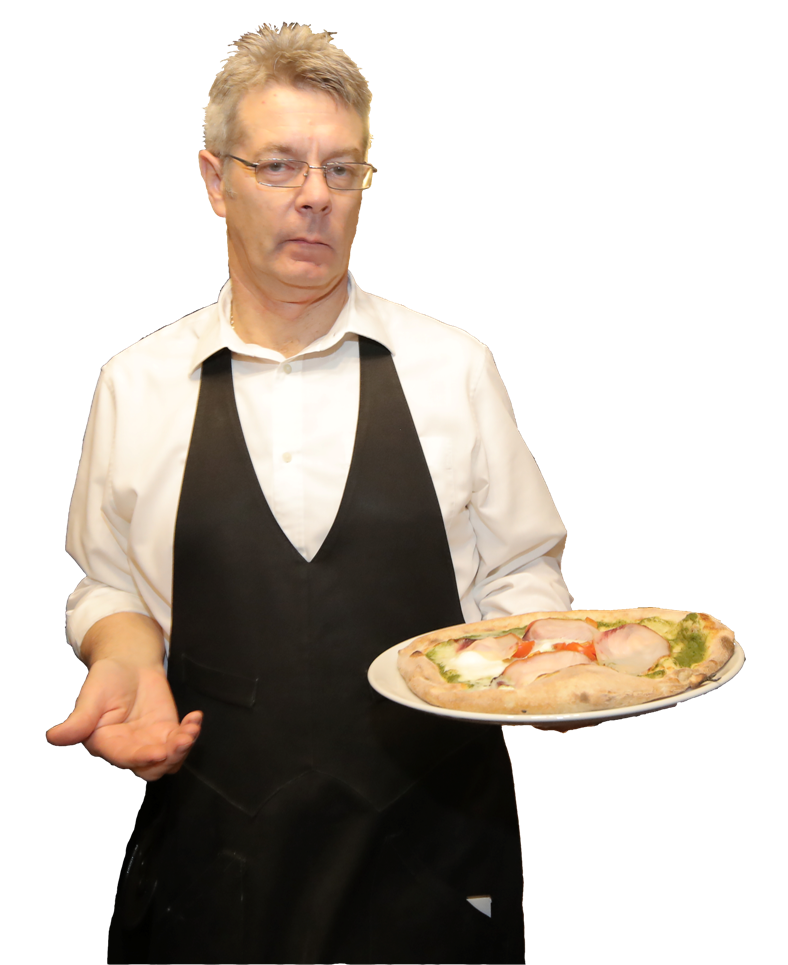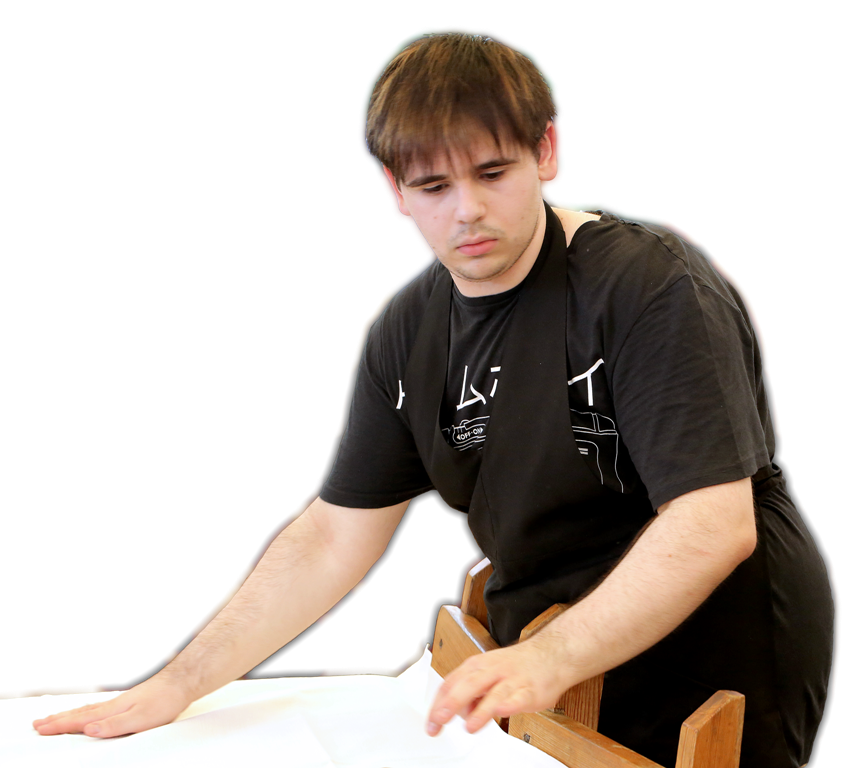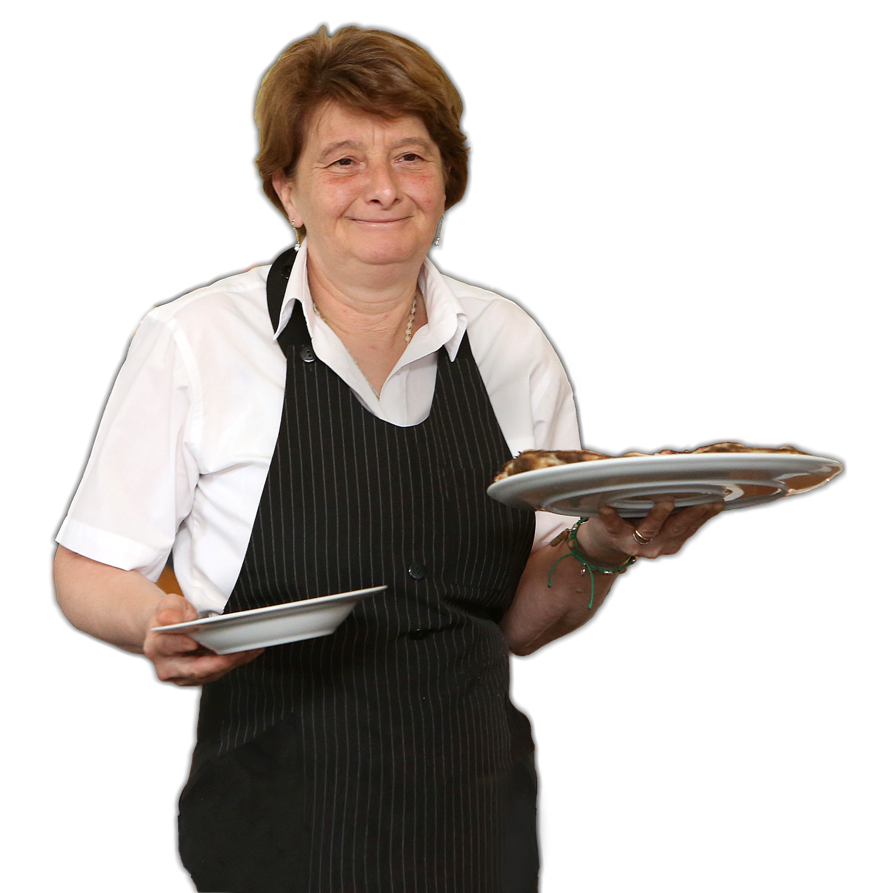 "Brea", the origin of the name
In the thirties and forties at the entrance of the restaurant was an oak tree whose trunk, at a certain height, was surrounded by an iron circle in which travelers will attacking the reins of their horses.
".. Attaches the bridle of the horse …", were words often heard while tying the bridle of the horse to the tree, in the dialect of Bergamo "tacà la bréa del caàl", before going to refuel and then resume their journey.
A family devoted to good food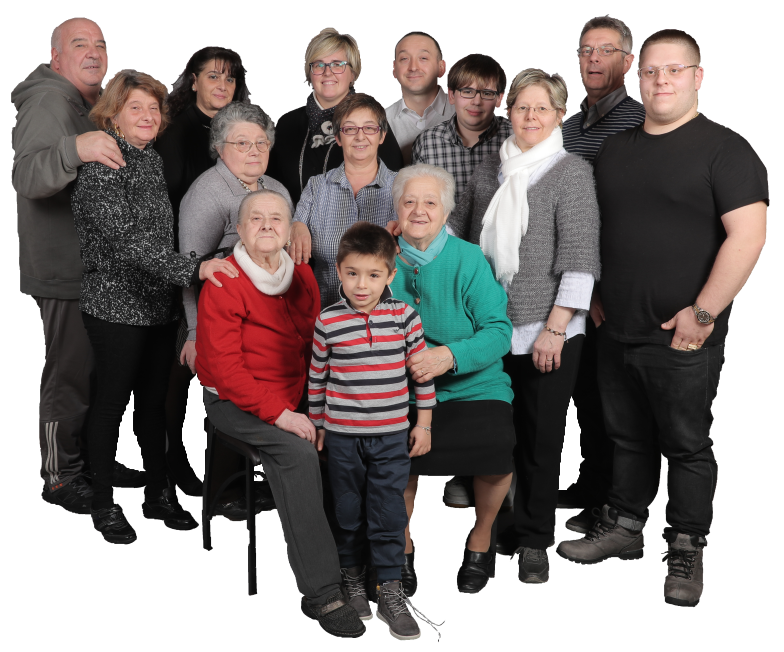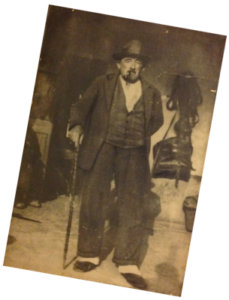 Five generations of the family have taken on the management of the restaurant.
In 1902 Giacomo and Emilia bought the land and built the inn.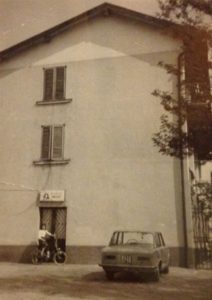 In the '30s they took the witness Sperandio and Libera until the early 60s.
In those years the restaurant saw the entrance where he still is, stone tables outside, on the ground floor the room and the kitchen while the house on the first floor.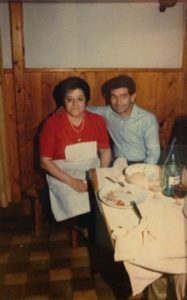 During the war, Maurina says "we ran to turn off the lights before the plane we called "Pippo" started bombing.".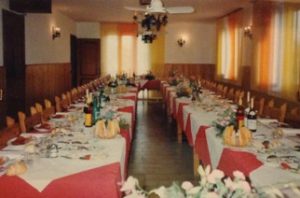 In 1962 Maurina marries Battista and in 1968 they take the reins of the restaurant helped by his sister Giuseppina.
In 1975 a first major restructuring and in 1980 the construction of the upstairs room used initially only for banquets . Outside, the new field for the game of bowls.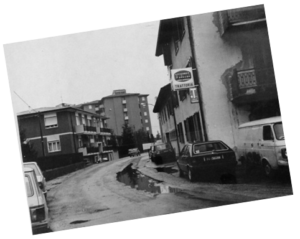 NIn 1998 Cristian, helped by the brothers, sisters and in-laws, by the way for a complete renovation of the restaurant, with the construction of new facilities, expanding the kitchen and entering the pizzeria, which sees the closure work for a whole year.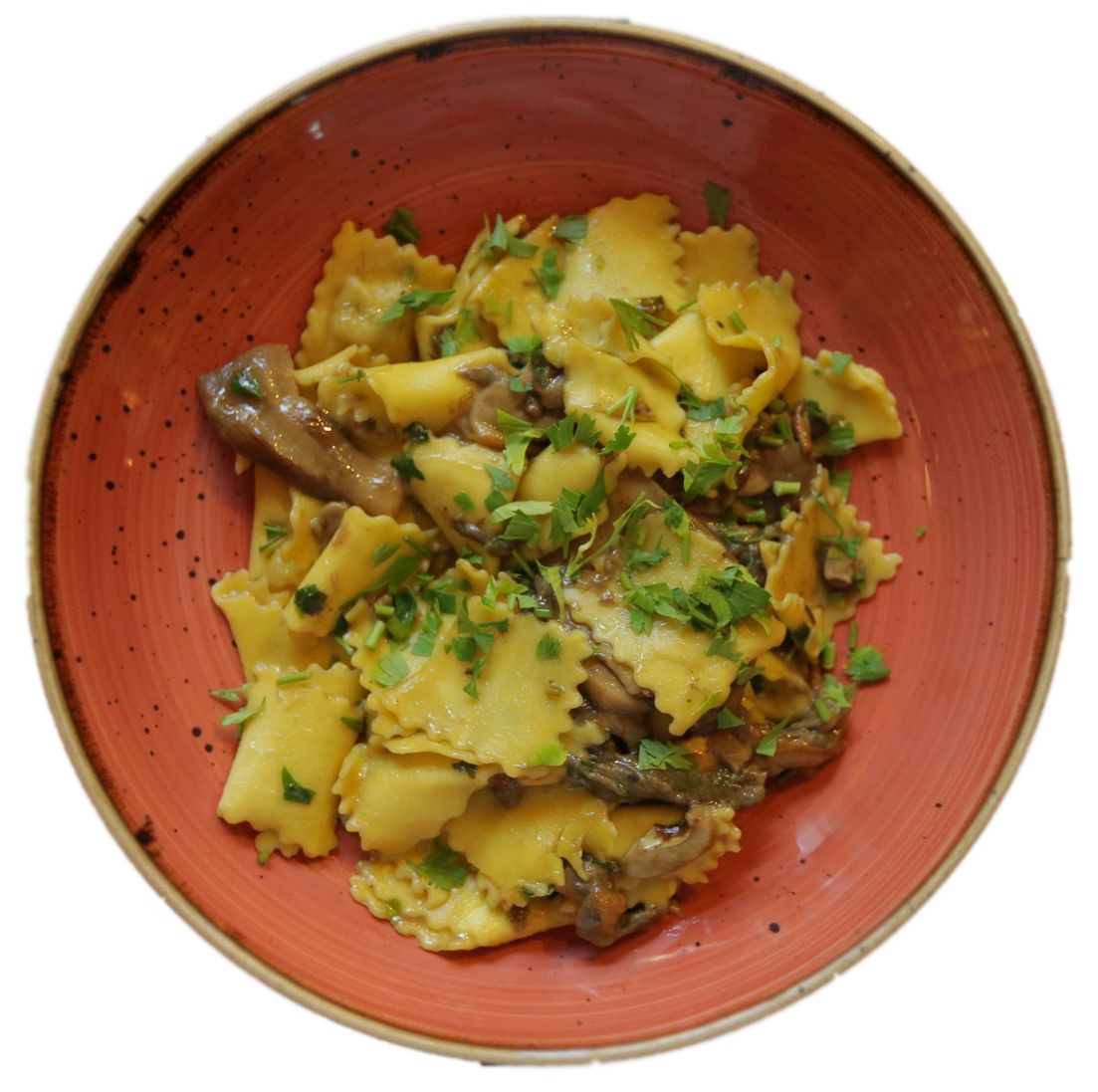 "… homemade …"
You will often hear these words when clerks salt will outline the proposals of the menu. Many of Brea dishes, not only the traditional ones, are hand-made with fresh raw material, quality and passion.
At Noon …
… a substantial and good business lunch for 10 Euros
First course, main course, vegetables buffet, wine, water and coffee included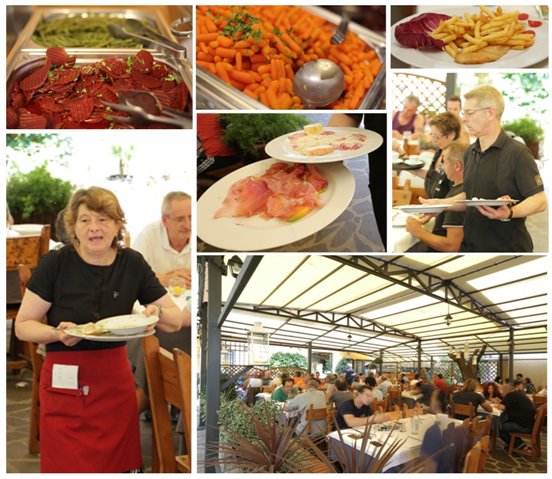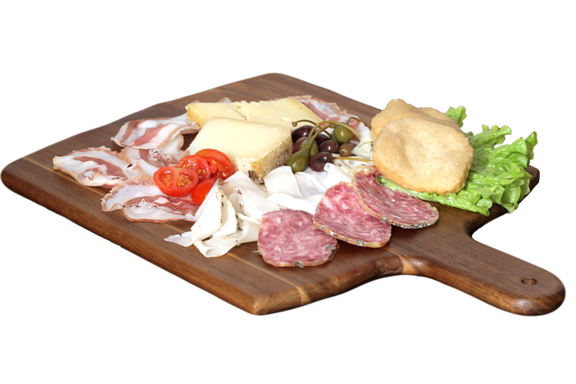 Platter of cold meats and cheeses of Bergamo<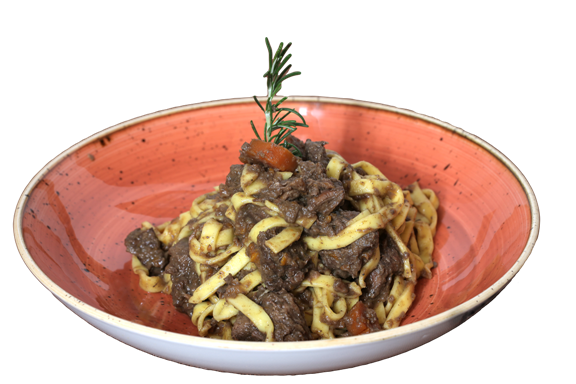 Tagliolini pasta with venison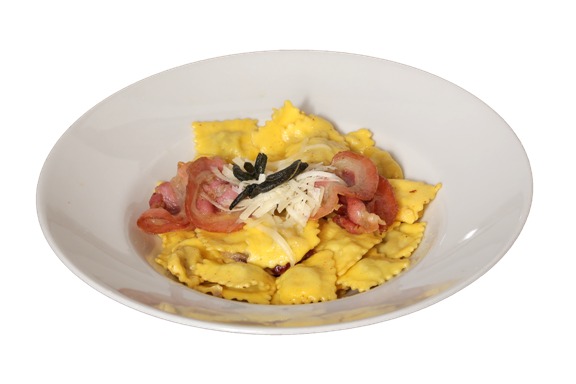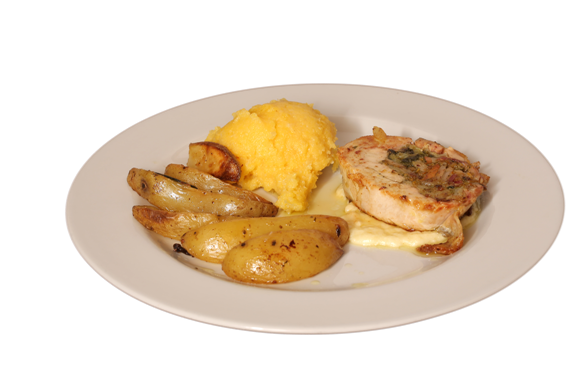 Roast guinea fowl with potatoes and polenta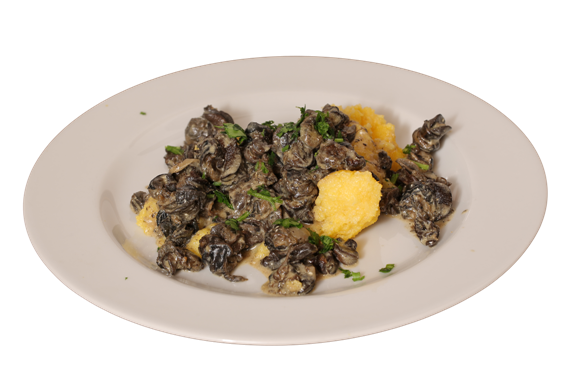 Sautéed snails and polenta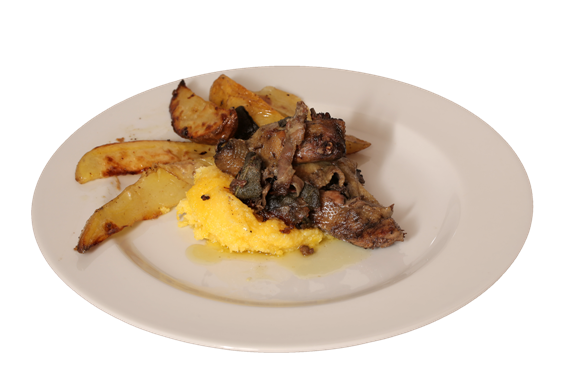 Pigeon with potatoes and polenta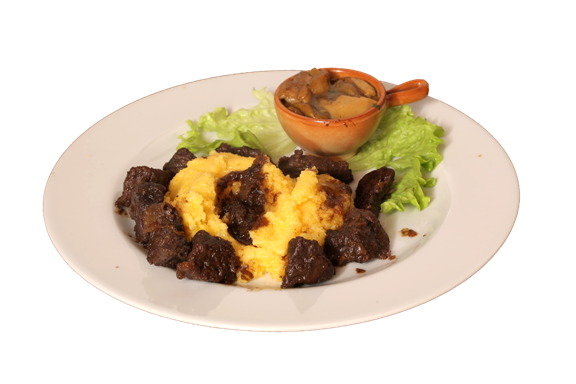 Morsels of venison with mushrooms and polenta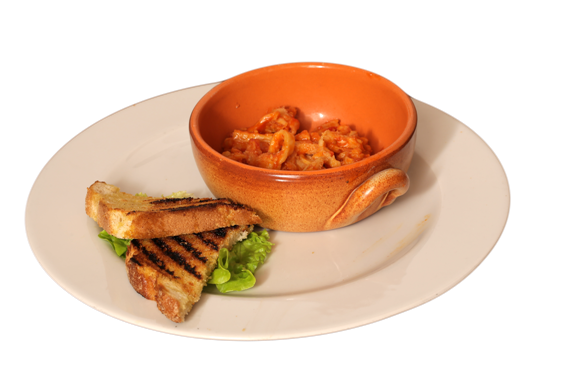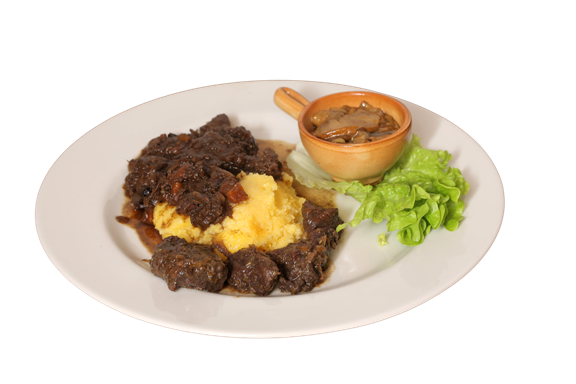 Donkey stew with mushrooms and polenta

LA PORCELLINA
porchetta di maialina da latte di nostra produzione accompagnata da miele e fetta di formaggio strachitunt
IL TAGLIERE
salumi bergamaschi di qualità con assaggi di formaggi
L'ESTIVO
tomino grigliato e misto di verdure estive, melone ricoperto da crudo di Parma Gran Riserva
ABBUFFATA DI MARE
impepata di cozze fresche, insalata di baccalà all'olio e prezzemolo, carpacci affumicati


I RAVIOLI DELLA NONNA MAURINA
dal 1902, i nostri storici casoncelli "quadrati"
TAGLIOLINI
tagliolini di pasta fresca casereccia con ragù di scottona prealpina
SPADELLATA
spaghetti leggermente piccanti con cozze fresche e bottarga di muggine sarda
MACCHERONCINI PESCE SPADA E POMODORINO FRESCO
maccheroncini con bocconcini di pesce spada saltato, pomodorini freschi, melanzane e pinoli


COSTATA
700 gr di scottona delle prealpi orobie, frollatura 30 giorni, servita su griglia rovente
LE COSTINAZZE
una "mattonella" di costine tenere di maiale nostrano marinate con in nostri aromi, cotte piano per 5 ore e poi grigliate
COTOLETTA ALLA BREA
braciolona di maiale padano, o nero di Parma, allevato libero, con pancetta bergamasca, strachitunt stagionato e pomodorini
COSTATINE DI CINGHIALE
500 gr di cinghiale cacciato nelle nostre valli, servite su griglia rovente
PLUMA LARDELLATA
tagliata di pluma di maiale biologico allevato libero, avvolta da lardo stagionato e poi grigliata, servita su griglia rovente
CONTROFILETTO
250 gr tagliata di scottona delle prealpi orobiche, servita su griglia rovente


PESCATO DEL GIORNO
pesce fresco del Mar Mediterraneo cotto al forno per 20 minuti; chiedeteci oggi quale è!
FRITTURA
frittura di pesce fresco del Mar Mediterraneo
LE RANE
cosce di rana fritte*


Patatine fritte
Zucchine grigliate
Patate al forno
Insalata fresca mista


FILONCINO TALEGGIO
cornicione farcito al taleggio, San Marzano, fettine di pere e noci, tutto ricoperto da lardo stagionato
RUSTICA
San Marzano, pecorino a scaglie in cottura, porchetta fatta da noi, cipollette e patate al forno
ACCOZZATA
San Marzano, mozzarella, pomodorino gratinato all'origano e impepata di cozze leggermente piccanti
GOLOSA
formaggio strachitunt, tenero maiale sfilacciato, zucchina grigliate e fiocchi di pomodoro essiccato a fine cottura
MORTADELLONA
San Marzano, formaggio Branzi, fette di mortadella e pistacchi
DELICATA
mozzarella di bufala campana DOP, fiocchi di pomodoro essiccato, baccalà in insalata all'olio e prezzemolo dopo cottura e polentina grigliata
FRANCO
San Marzano, mozzarella, salamino piccante, gorgonzola, prosciutto cotto e cipollette
FOCACCIA CONTADINA
focaccia olio e origano condita con carciofini, tomino, rucola fresca e carpaccio di scottona delle prealpi orobiche a fine cottura
MEDITERRANEA
mozzarella di bufala campana DOP, bocconcini di pesce spada, melanzane spadellate, pomodorino gratinato all'origano
FILONCINO RAGU'
cornicione farcito con ragù di scottona prealpina, San Marzano, pomodorino gratinato all'origano e funghi freschi trifolati, tutto ricoperto dalla scamorza affumicata
CALAMARATA
San Marzano, mozzarella di bufala campana DOP e frittura di calamari freschi del Mar Mediterraneo
FOCACCIA TONNATA
focaccia all'olio e origano condita a fine cottura con bufala DOP, olive taggiasche, fiori di cappero e fettine di lonza alla salsa tonnata fatta in casa
FRESCA
San Marzano, mozzarella di bufala campana DOP, carpaccio di pesce spada affumicato, scorza di limone, pomodorino gratinato al rosmarino e rucola fresca

I NOSTRI IMPASTI A SCELTA
CLASSICA CON BIGA
biga al lievito madre e maturazione di 48 ore, grano 100% italiano TIPO 1 macinato a pietra, bordo morbido
KAMUT
farina di khorasan 100% biologica, pasta sottile, bordo molto croccante e impasto più digeribile
INTEGRALE
rustico macinato a pietra
MAIS
impasto rustico con il 60% di mais spianto di Gandino
"… Normal, kamut, cereal or corn barbed of Gandino?"
When you choose your pizza you can also decide which imposed is made. Normal, for classic flavors, kamut, crispy and light, cereals, close to nature, Gandino barbed corn , the novelty!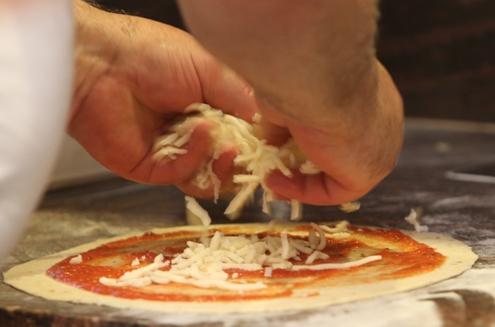 How to reach us
Seriate (BG), 3, Morti di Paderno Street – Car parks Close to the restaurant
Phone 035 294538 – info@trattoriabrea.it – Reservation is appreciated
Trattoria Pizzeria Brea di Carlessi Cristian & C. Snc
24068 Seriate (BG) – Via Morti di Paderno 3 – Telefono 035 294538 – info@trattoriabrea.it
Partita Iva 01633280167